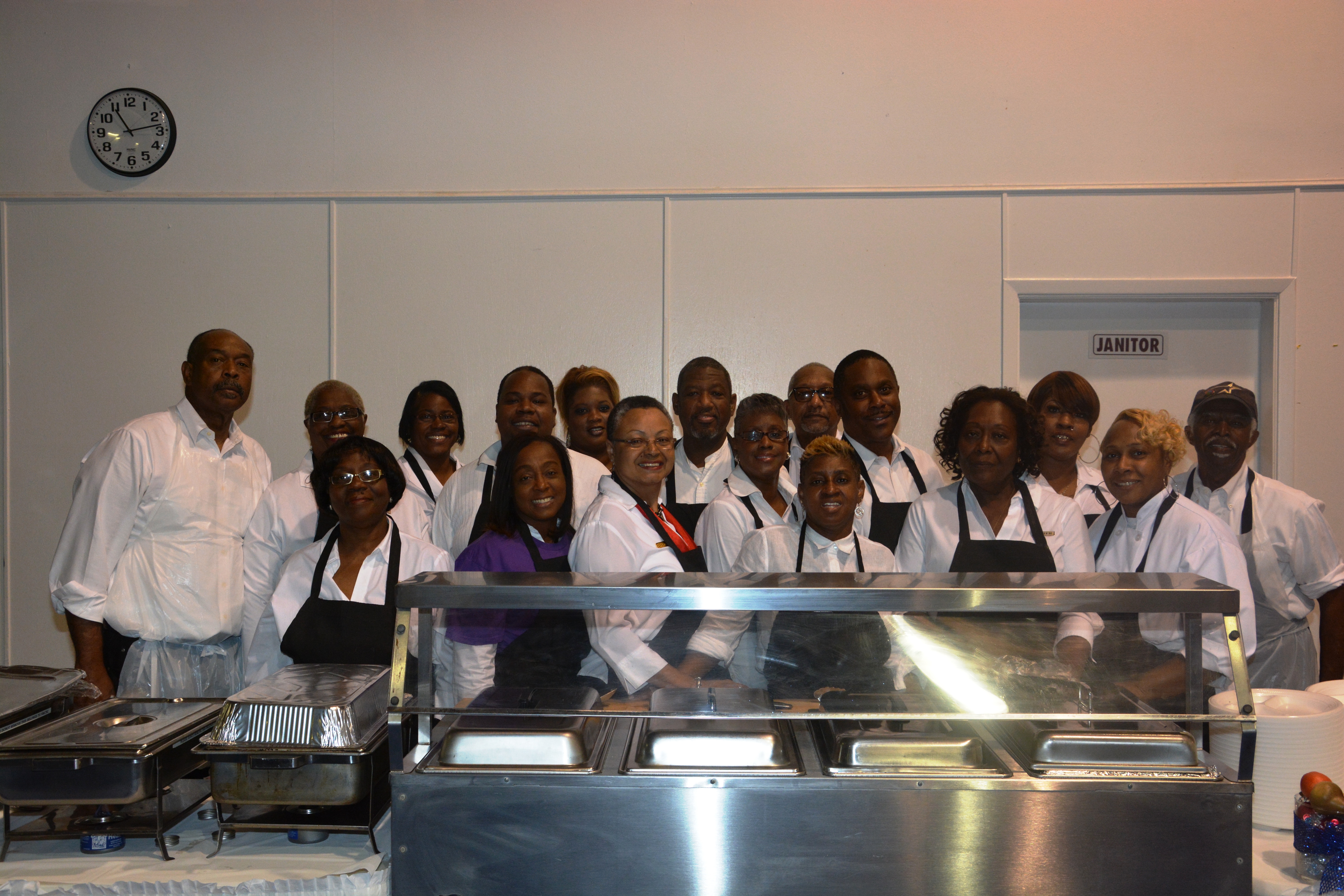 "Whatever you do, work at it with all your heart, as working for the Lord, not for men." Colossians 3:23-
Sharing good food is one of the true pleasures of the religious life. The ministry capitalizes on the members' natural talents and interests in the preparation of delicious food they love by sharing innovative cooking techniques and strategies. The Cooks for Christ (C4C) serve as hosts/hostesses and prepare food for church related activities including dinners, ministry events, receptions, banquets and repasts after homegoing services for church members. The ministry is responsible for preparing and serving meals as part of all church functions and celebrations.

Our ministry operates under one simple premise, as Christians, we are commanded to joyfully serve Jesus with all our heat, mind, soul and strength! With every talent and spiritual given, we seek to witness to the Glory of God, fulfilling the great commission by making disciples. If you know how to make a quick snack or hors d'oeuvres to a complete delicious dinner – including appetizers, soups, salads, main dishes, desserts and drinks, then this is the ministry for you.
What is Our Mission.......

To glorify God in all we do through food service.
To establish and fulfill service requirements for the various ministries of the church.
To provide food and beverage for activities taking place at the church.
To understand and work responsibly within the financial resources given to us.

What We Need.......

The Cooks for Christ operates based solely on volunteers and has a place for all who are interested in sharing their culinary talents. The ministry is always looking for people who: (1) have the ability to be flexible; (2) value cleanliness; (3) are willing to work; and (4) are dependable. So, whether you bake muffins or cookies, prepare vegetables, salads or soups, opportunities are available for you to serve during special events. If you have time to cook for us, we would really appreciate it! You can receive food for the body and soul.